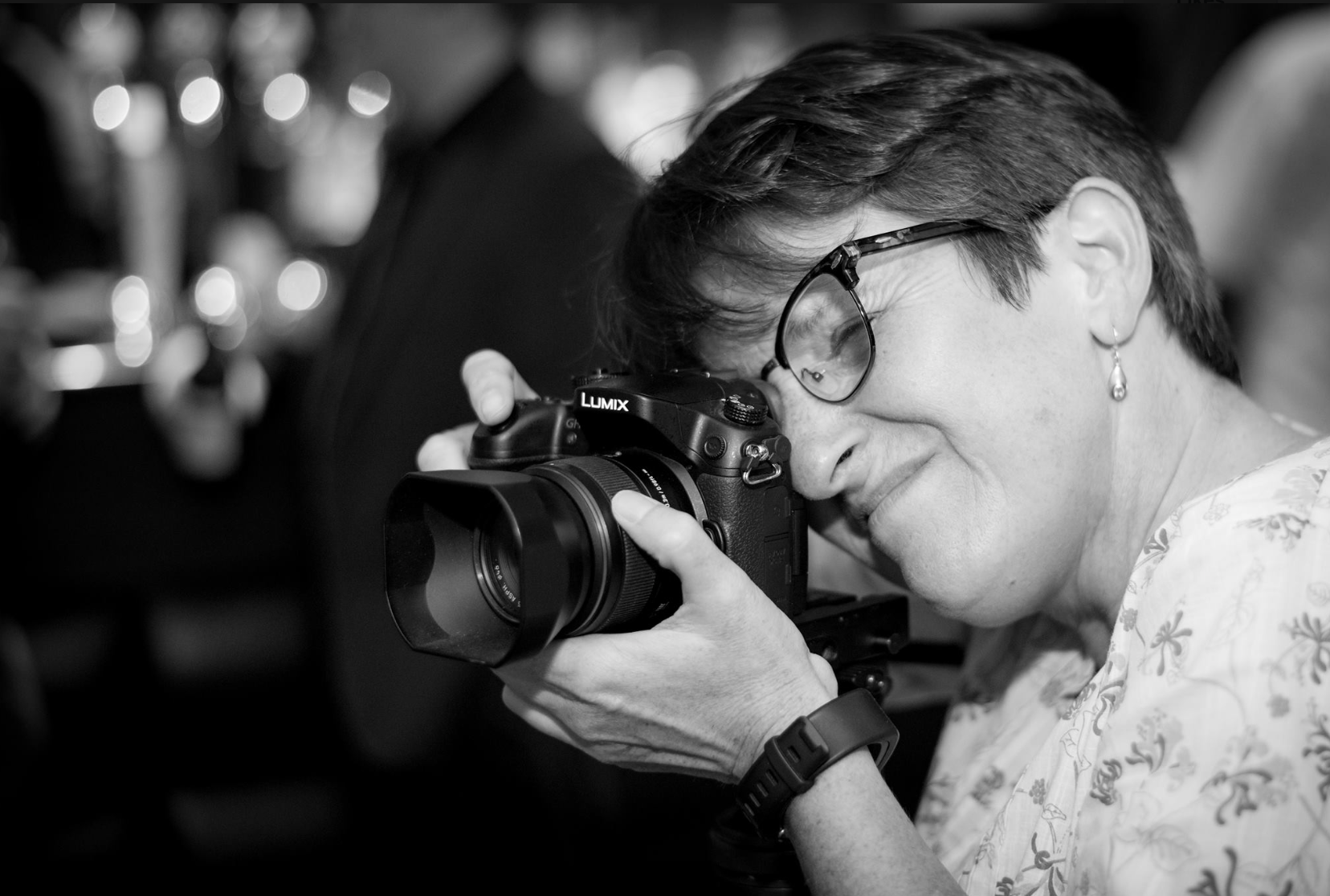 TRUTH IS COMPLEX
I'm Janine Bebbington and I make really gorgeous, truthful films.  I've been making films for years actually.  I think I'm what you might call a 'self-shooting director' which means I cover most aspects of a film production myself.
TEN YEARS ON
After ten years of teaching Film and Television Production, I decided it was time to go and produce my own work.  That was eight years ago and here I am - still filming - and still enjoying every moment of what I do, and building on my portfolio of films and production skills. I feel very lucky to be able to do something that I really enjoy for a living.  I like the creative process and I like observing people, so I think I suit film making.  I'm interested in people and am quite nosey - what I do legitimises my nosiness!
THE CREATIVE PROCESS
I try not to pigeon-hole myself into a single style or genre of film and that suits me - I've responded to such a breadth of film briefs ranging from directional drilling documentaries to educational animation projects about fish with seven-year-olds.  The principle of filmmaking doesn't really change so I can easily adapt to creative challenges!  It keeps me fresh!
THE HYPERLOCAL HISTORY PROJECT
When I'm not working to produce films for clients, I've spent the last eighteen months producing films philanthropically with historian and writer/presenter David Chandler about the hyperlocal history stories which are lurking in North Lancashire.  We call ourselves LuneTube and in our first series we produced over 50 films, releasing one film a week.  I think that there is no excuse not to record what is around us:   Last year, our work was accepted in to the North West Film Archive in Manchester.  We were fair pleased.
MY CUP OVERFLOWETH
When I'm not filming, my creative cup overflows with other projects - I lead a local community choir which really does defy description:  Recently, I was commissioned to compere a community concert for peace which was hosted by the One Voice Community Choir in Preston for the Centenary commemorations of the Great War: I've designed sound and even composed music for theatre.  Occasionally I even act a bit - my mother thinks I'm very talented 🙂
Trust me - you'll enjoy working with me - everyone does.